Top Ten Tuesday is a weekly meme that was originally created by The Broke and the Bookish but was moved to That Artsy Reader Girl in January 2018. It was born of a love of lists, a love of books, and a desire to bring bookish friends together.
This week's topic is The Last Ten Books I Abandoned
Ooh hello to the murky world of the DNF!!!
I don't tend to DNF that many books… but when I do DNF it typically happens within the first chapter or two.
I guess once I make headway into a book I don't want to quit on it….
WHICH IS SO MORONIC!!!
I really should DNF more books that I've half way read or more but the allure of writing a ranty review about the whole book is just soooo tempting…
Yes I am one of those people who writes ranty reviews… I mean if you've been following my blog for a while now you will be more than familiar with my one star rant fests…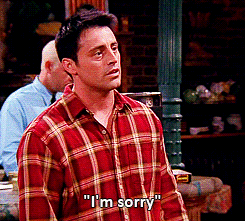 ANYWAY!!! Here is a list of some of my most memorable DNFs. Warning unpopular opinions abound….but lol we all know you guys are here for the tea!!!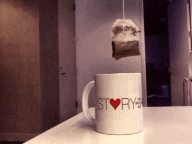 SALTY SALTY TEA!!!
(1) Lola and the Boy Next Door by Stephanie Perkins
MY GOD I HATED THIS BOOK!!!!!!!!!!!!!!!
I had somewhat enjoyed Anna and the French Kiss and thought okay, I will try book two in this popular Stephanie Perkins series… But I could not suffer Lola as a main character. She was just entirely obnoxious and rubbed me up the wrong way. I made it as far as some scene where she dressed up in a sheet and heavy eyeliner for some ridiculous reason… Was she trying to be a Greek goddess or an Egyptian queen or something??? I have forgotten the specifics but I have never forgotten the relief I felt at dumping that book and returning it to the library. SO GLAD I NEVER BOUGHT IT!!!!! And I have never read another Stephanie Perkins book since and have zero intention to ever change that stance!
(2) Who's That Girl by Mhairi McFarlane
Stop me if you think you've heard this somewhere before! So there's our main character:
A woman in her thirties.
Pretty but not too pretty.
Likeable (allegedly).
Reasonably successful at work.
Living in the big bad city.
Hello independent woman!!
And then there's a guy. A cad obviously. Let's call him 'cad number one'.
Oh he's VERY bold!! He's got one of those annoying fiancé types who doesn't truly understand him. Poor baby…
He befriends our MC, and strings her along of course because our girl is not responsible for her own actions and feelings at all. Don't you know when you're in your mid thirties those pesky hormones make you do the craziest of things…. Somewhere I hear a clock ticking?????? Just think of those wasted eggs!!!!! 
*eye roll*
So shockingly there's CALAMITY! Oh no!!!!!!! 
*looks of pained anguish*
Disaster strikes both our MC's personal and professional lives. 
*somewhere a tiny violin starts playing*
She has no choice but to move home with her QUIRKY family.
Oh militant sterotyped vegans and breakdowns abound!!! Gotta have the quirky family
*cue more eye rolls*
And then let's introduce 'cad number two'. Oh this cad is even hotter but even more shallow too! Yet ALL the ladies love him. Oh say it ain't so ladies!!!! 
*lamenting sigh*
Ohhhhh but not our independent minded heroine!
Tsk tsk, oh silly people to even assume that she would fall for his pin-up good looks. Our girl has wised up don't ya know!!!! Suddenly she's so above all that…
Oh how I wonder where this could be leading to??????
Will there be a comeuppance for 'cad number one'????
Will 'cad number two' turn out to be a fluffy kitten once she gets to know the real him??????
Guess I'll never know for sure!!! 
The cover claims that this 'will make you laugh out loud'. Suppose I must have lost my sense of humour when I tried to read this trite and unoriginal turd-fest.
DNF BABY!!!!
(3) The Lady's Guide to Petticoats and Piracy by Mackenzi Lee
Well considering what a "delightful" person Mackenzi Lee has recently shown herself to be I am thrilled to know that past me couldn't even make it past chapter one of this sequel to Gentleman's Guide to Vice and Virtue. Am also happy to say that she is an author I will not be supporting in the future due not only to this dull as dishwater book and her apparent shoddy writing skills, but also because of her shady behaviour recently on twitter and instagram regarding defacing books by marginalised authors.

(4) The Note by Zoe Folbigg
Oh god the perspective of this narrative just drove me NUTS…
Maya this, Maya that…
I legit wanted to smash my kindle every time I read Maya's name.
I simply did not care about you Maya because of the horrible way this perspective is handled and I DNFd around the 10% mark.
(5) Sabriel by Garth Nix
Lol just no.
(6) The Hundred-Year-Old-Man Who Climbed Out of the Window and Disappeared by Jonas Jonasson
I tried to read this about eight years ago now and I suffered with it FOR DAYS!!!!
But then I had this brain wave…
I thought to myself, my god. No one is making me read this and therefore I do not have to read this try-hard, simpering piece of banality.
And this book became the first ever book I DNFd!!
(7) Good in Bed by Jennifer Weiner
This is supposed to be an iconic book. Somewhat of a hero among the light women's fiction genre… Yeah I have NO CLUE why!!! It was written in the most prosaic and unfunny fashion ever. It wasn't even properly subversive which is what I thought it would have been. It is a book that completely loses its way between two genres and is neither light and fluffy nor adequately realistic and gritty. Plus I could not deal with the constant whining of the MC….I'm all for unlikable characters but Cannie…. UGH!!!
I hated it and DNFd it so hard!!!!
(8) The Raven Boys by Maggie Stiefvater
BORED ME TO TEARS WITHIN THREE CHAPTERS!!!!
I just felt like I was losing the will to live. I am NOT a fan of Maggie Stiefvater's prose AT ALL!!! How is this the same woman who wrote the atmospheric Scorpio Races???
I also managed to finish All the Crooked Saints by her for a book group discussion and I cried reading that one; not because I was so moved but because it was physically painful to read something so dreary.
Fortunately I did not make that same mistake with The Raven Boys and DNFd it in double quick time.
(9) The Host by Stephenie Meyer
Y'all know this blog is a Twilight safe place…god I love those moody vampires. I could not however stick with The Host. I just can't read anything that Meyer writes that doesn't have vampires!! But this is the one book on this list that I might consider trying to read again…
BUT ALSO WHO ELSE IS SUPER EXCITED FOR MIDNIGHT SUN??????????????
(10) Satellite by Nick Lake
I brought this book home from the library because the blurb sounded really good. So I settled down to read it…..
And to my instant horror discovered it was a book laden with text-speak and with little to no correct capitalisation. An absolute no-no in my books.
A transcript of the irritating writing style found on page one:
i don't move. soon, we're over the coast of Africa. sketches of towns. u don't c them so well in the daytime, which means that they almost extinguish in front of my eyes, the tracery of light blinking off as the wall of sun advances.
then sea.
it's always the sea.
people down there call their planet the earth, but it's mostly water. i know every fifth grader knows that. it's just, when u're in orbit, it's really obvious. sometimes Grandpa vidlinks me from down there & he asks me where we are & i don't even look out a porthole, i just say over the ocean & usually i'm right.
As if the style wasn't irritating enough it reads in such a clunky and awkward fashion. Certainly no purple prose here. I flicked through a few more pages in case this horrific styling would end after a page or two…
Alas, all I saw were more examples of this *literary text-speak style* and therefore I dumped it. I do thank my lucky stars that it was only a library loan and not something I had paid money for as otherwise I would have been utterly dismayed.